Who is the Homeschool Mum ?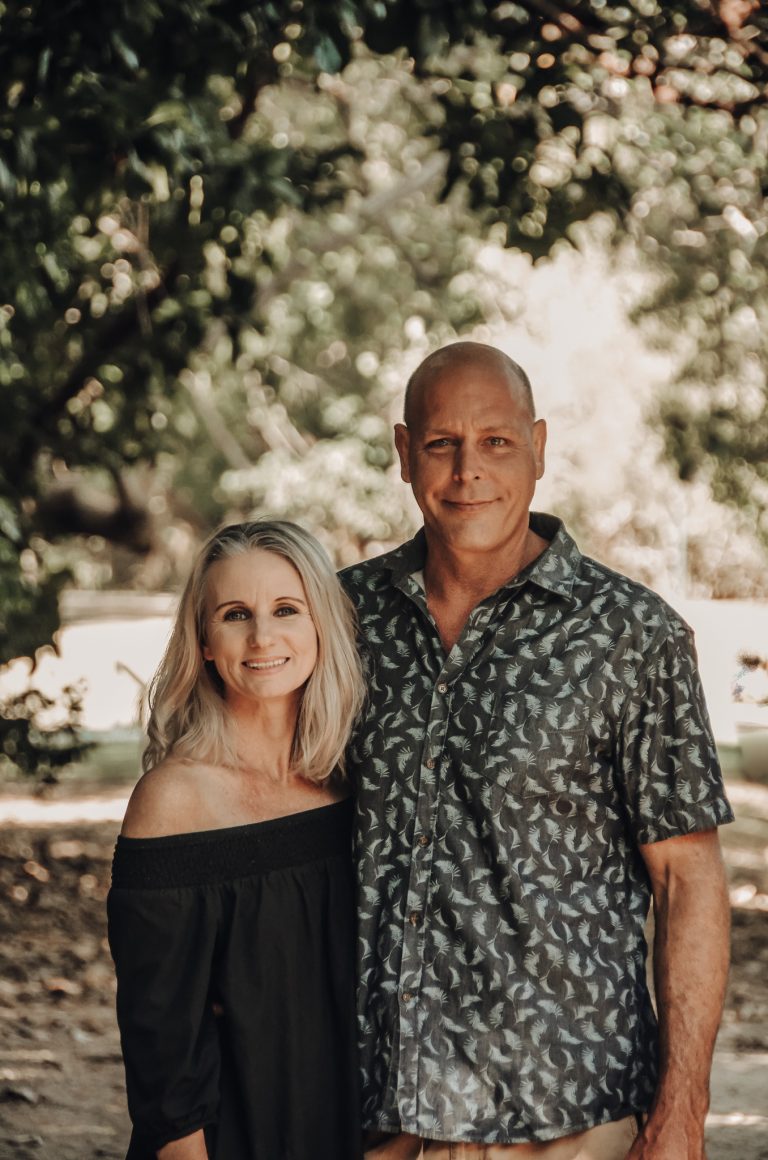 My name is Ursula Boston. I have been married to an amazing man for over 30 years and have two amazing daughters Summer and Lotus.
When  asked about my occupation I often sarcastically  answer with" I am a full time volunteer worker. No pay but plenty of pride" 
So to give you a little insight into my Homeschool career and experience I will give you some history.
My homeschooling Mum days began when my husband and I moved from Cairns in Far North Queensland to live in a remote area on Fraser Island in December 1999. After a few years  and upon completion of building our home we enrolled our oldest  school aged daughter in a Distance Educational Study Program through Cairns School of Distance Education in 2002. 
As a newbie homeschooling Mum I encountered many difficult challenges and sleepless nights. My days were filled with a mixture of trepidation, tranquillity and tantrums ( i had quite a few everyday)  We were living in Island paradise but some days it felt like torment. We were in a remote area, isolated from other children, our resources were limited and we were living together 24/7.
 Recipe for Disaster you might say…No just a recipe for wrinkles and hair loss. 
 I must admit in the early days of the homeschooling I was constantly doubting my capabilities. There are days that I actually want to fire myself from this job.
 I have been doing this for so long and I have accumulated so much knowledge. When I reflect back, I just wish that I was armed with all the tools  that I now know. My job would have been so much easier, and I could have delayed the premature greying of my hair.
Homeschooling is not easy, it is hard for both the parents and the kids at times, however the good times certainly bring immense rewards. Hopefully with my experiences I can equip you with tips and tools to make your journey as smooth and carefree as possible.
 As crazy as homeschool life can be, secretly the best perks of being a full time homeschool Mum, was I never had to do the chaotic school run, nor pack a single lunch box or iron a school uniform ever again. 
And if you asked me would I ever undertake this again my answer would be a definite YES.  As my girls have grown up I am so thankful for all the extra time and quality hours that we spent together making memories and having small adventures instead of my kids sitting in a classroom and wishing they were anywhere else doing something else….I have the best unpaid job in the world. 

Without a doubt, the love of my daughters and our educational journey together has lead me to where we are now. I have been a Homeschool Mum for for a long time so I think I may just qualify to say that I am a passionate advocate for the homeschooling lifestyle.
I believe every child is different, every child has a different learning style and abilities. I feel that homeschooling gives the opportunity to customise education to individually suit our kids needs. We have the control to set the pace of learning, provide flexibility to suit our lifestyle and ensure the learning environment is nurturing, comfortable and supportive.
Yes it is challenging…yes it comes with problems….but….it also comes with plenty of perks and pride. Unfortunately it is volunteer work therefore NO pay !!
However my passion is not only the homeschool lifestyle but just simply life itself.
 Enjoying time with my husband, my girls, family, friends, drinking the perfectly brewed pot of tea, reading books on my velvet emerald green sofa, nature walks, travel and the odd glass of bubbly with my cheese and crackers.
With all the resources and firsthand experience that I have gained over the years,  I hope to empower and guide you
through the home education process so you are confident enough to do this successfully.
Take that leap of faith, take control of your lifestyle and your kids education.  Enjoy the tremendous adventures that the homeschooling lifestyle can bring you and your family. It is not easy but the rewards and pride are priceless.
How to Homeschool – The Good the Bad and the Ugly Realities of Doing it Successfully
This is the book I wrote my younger self about doing it successfully. Take it from some one who has been there.
It is everything I have learnt from my 18 years as a full time educator, mum and housewife.
It is everything you need to get started.