What I've learnt about "Motivation" over 20 years, and why it is important for home schooled kids and parents alike
There will come a time during the homeschool process when enthusiasm and motivation dwindle in the kids ( or the parent) . Daily and weekly tasks will become harder to complete as lessons become a mundane chore and effort becomes more like effort-less.
You may be wondering how to get the kids beyond this feeling and get back the mojo that they are lacking….read on…
How to Motivate the Kids?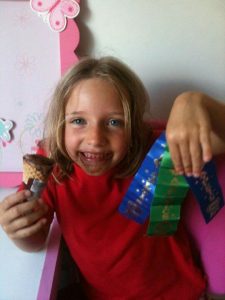 The key to finding motivation is a combination of, setting goals, completing tasks and then being rewarded for achieving them.
So just like good behaviour that we reward our kids for, a great incentive to push motivation is REWARD. In order to gain a reward, goals need to be set.
With that in mind in order to successfully set goals I use the SMART system that was first introduced by George Doran in 1981. This method really works and I wish I had found about this earlier in my home school days.
I am providing you with the key ingredients to help you with this.
Goal Setting For Home School
SMART is the acronym for =
Specific – The goal needs to be understood, clear and well defined.( It is also a great idea to have the goal written down in view of the study area as a daily reminder.)
Measurable – The goal needs to be tracked so the progress can be monitored. (This will help with meeting deadlines and staying focused.)
Achievable – The goal should be a slight stretch but still possible for the child to achieve.
Relevant – The goal needs to be important and worthwhile to the student. The reward for achievement also needs to be of importance to the child.
Time bound – The goal needs to have a time limit for completion in order for the reward to be given.
MUNDANE V'S MOTIVATION is the 6th Chapter of my e-book:
How to Homeschool – The Good the Bad and the Ugly Realities of Doing it Successfully
AN EXAMPLE OF A SMART GOAL
SPECIFIC -To learn Multiplication times tables from 1- 12 by the end of the year
MEASURABLE – The goal is 12 months from Jan to December. Daily repetition with weekly and monthly progress checks.
ACHIEVABLE -Student : Grade 3 – reliant upon memory skills, repetition.
RELEVANT – This skill is required for Naplan testing and will assist with a better understanding of mathematics. REWARD is….new skateboard
TIME BOUND – the child has 12 months to learn all the times tables, focusing on 1 every month to memorise.
Reward Goal Achievements
This is a simple example however the same can be done for small daily or weekly goals for completion of assignments and number of books read etc. The rewards do not need to be lavish, just simple and worthwhile.
In addition to goals and rewards it is also important the ensure that your kids are getting a healthy balanced diet. Minimal processed foods and sugars as these foods causes major mental and physical elevation spikes and then deep declines in moods affecting behaviour, motivation and attitude.
In conjunction to this exercise and physical activity is equally important. Exercise stimulates serotonin ( happy hormone in the brain ) and this is great for energising the body physically as well as for brain function and increased overall motivation and attitude.
Implementing the SMART Goal techniques and simple Rewards will entice and motivate your child ( kids) and even yourself. Be mindful that when YOU are feeling deflated or unmotivated this will most probably rub off onto your kids too.
So its important that we all learn how to handle these slumps and teach our kids that no matter how we are feeling we can do things to help us feel better and complete tasks that are expected.
MUNDANE V'S MOTIVATION is Chapter 6 in my book: How to Homeschool – The Good the Bad and the Ugly Realities of Doing it Successfully. I go into great detail about what to expect when home-schooling and how to capture and motivate your students.
For a limited time – I'm offering massive discounts for any first-time purchase. Use code ( first20off ) at checkout.