This is a simple question that should have a yes or no answer but unfortunately, it is a little complex in the homeschool world. There are different rules in different countries.
Homeschooling is legal in every state and territory in Australia. Strict conditions do apply including a written application that must be submitted to the relevant state education department for approval.
Or alternatively, your child/children must be enrolled in a School of Distance education program.
The process and conditions can vary from state to state depending on the type of curriculum that you desire for your child/children.
What is the difference between homeschooling and Distance Education in Australia?
Home Education
The main difference between traditional homeschooling and Distance Education is that homeschooling requires the parent to be responsible for setting and designing the curriculum. In addition, they are responsible for the completion of the relevant curriculum that a child requires for an adequate education.
Distance Education Homeschooling
Whereas Distance education is overseen by a school. Meaning the curriculum and subjects are set by the education department. Testing and assessments are monitored and results are filed to ensure that progress milestones are reached.
However, both traditional homeschooling and distance education implies that work is completed under the supervision of a parent or suitable tutor in a home environment.
The child is not required to attend a school and the learning and teaching hours are flexible.
Do parents get paid to homeschool in Australia?
Now to answer that question…..Generally, there is no specific financial assistance for those that choose to homeschool in the traditional way.
However , if you are on a Centrelink Jobseeker benefit or single parent allowance you are able to get an exemption to the usual Jobseeker obligations.
You will need to provide proof that you are undertaking homeschooling or Distance education for your child / children. This application can be made through a MYGOV account
If you are enrolling your child in a Distance Education program and schooling them at home, there are some payments and allowances that may be accessible in some circumstances through Centrelink. One of these is called Assistance for Isolated Children Scheme ( AIC )
Another payment is that parents may be eligible for a Student Resource allowance that is applied through the State Education Department upon the application for Home Education. It is important that this is asked for at the time of notifying the intention to homeschool. More info here:
Centrelink Assistance for Isolated Children Scheme (AIC)

The Assistance for Isolated Children Scheme (AIC) is an extra government payment of around $4000 per year for home education.
It is not taxable, does not impact family tax benifits A or B and does not impact child support or Centrelink income reporting. It is virtually cash money towards the cost of schooling your child.
In order to qualify for this benefit of AIC – you will need to meet just one of the following criteria.
be geographically isolated living in a remote area, farm, island
have a disability or special education need including mental health and anxiety issues.
have no reasonable access to a government school, usually a bus or car ride that is longer than 1 hour commute.
Falling under the category "special education need", it is possible for homeschooling children undertaking distance education or home schooling approved by a state or territory education authority (or TAFE institution) to qualify for the AIC payment.
Disability or special education for AIC Benefit
Special education qualifying reasons can include children suffering from physical or mental heath problems such as anxiety or excess fear of school due to bulling, etc. where it would seriously disadvantage their education to attend the local government school.
As part of the application process to substantiate such claims in order to access the AIC scheme, parents will be asked to provide written proof from the child's GP or medical specialist.
To find out more or apply for the Assistance for Isolated Children Scheme, go to the official government website or alternatively call 132 318.
Home Education Allowance
Home Education Allowance is a payment Made by the Australian Education Department for some students that are Home Educated. HOwever, it does come with some conditions as outlined below.
The Home Education Unit (HEU) facilitates payment of the annual Textbook and Resource Allowance (TRA) to parents of children registered for home education who are age equivalent to Years 7–12.
Parents of eligible children will be contacted by the HEU with a link to the TRA form during week beginning 27 March 2023.
Forms must be completed and submitted by close of business 5 April 2023.
TRA payments will be processed by the School Financial Service Team in the last week of April.
The Education (General Provisions) Act 2006 External link allows parents to choose to educate their children at home. There are 2 types of registration that parents can choose from:
registration – a long term registration, including program and reporting requirements
provisional registration – a short-term, 60-day registration.
To be home educated, a child must be registered by the Chief Executive, Department of Education through the department's Home Education Unit (HEU).
To be eligible for registration for home education, a child must:
be at least 5 years and 6 months old and less than 18 years old on 31 December in the year the child's registration takes effect
not be enrolled in a school.
How Much Do You Get Paid to Homeschool Your Child?
If your child/children are enrolled in a Distance education program and you meet the eligibility criteria you may qualify for annual payments.
These payments are federally & state-funded and are paid at the beginning of each school term up to an amount of approx $4000.00pa. depending on eligibility under the Assistance for Isolated Children Scheme.
In addition there is a Allowance for Distance Education students for Computer and Internet upgrades. This is organised through the Distance Education School that the student is enrolled in. An application is made and it is approved if the student meets the criteria. ( majority are approved) This amount is $750 per year.
In addition is the Home Education Allowance as outlined above for homeschooled students that are not enrolled in a Distance Education Program.
Click this link for further info:
https://www.servicesaustralia.gov.au/individuals/services/centrelink/assistance-for-isolated-children-scheme/who-can-get-it
Ways to save money to homeschool your child?
There are a number of ways you can save money when you homeschool your kids.
1) Taxation Benefits Through ATO for Homeschooling
It's a good idea to check with the Australian Taxation Office or your Accountant to see if you or your child/children are eligible for any tax deductions or student study allowances.
Most student allowances are for teens over the age of 15 and studying full-time at high school or other education.
You may be able to claim for stationery, office supplies and internet, depending on personal income circumstances or combined income for each financial year.
2) Child Dental Benefits Scheme for Homeschooled Students
This scheme covers students from age 5 to 17 years of age for dental service costs. The benefit is up to( $ 1000) One thousand Australian dollars per student. The eligible services include:
Check-ups
X-rays
Cleaning
Fillings
Extractions
For further information head to this link:
https://www.servicesaustralia.gov.au/individuals/services/medicare/child-dental-benefits-schedule
How much does homeschooling cost?
It is estimated that approximately $200 per child per year is spent on homeschool supplies and resources. This would include such things as stationery, folders, books, and worksheets.
This however does not include the cost of internet and data usage, laptop or computer, computer programs or downloads.
Nor does it cover costs for setting up a suitable study space with a desk, chair, shelving and other items. It also does not include costs associated with extracurricular activities or social engagements.
However, generally speaking homeschooling your kids is a far cheaper option compared to the cost of private education. Keeping in mind that it would be difficult for a parent to work and earn an income if they are educating the kids at home. So essentially you will be forfeting one parental yearly income.
What money can be saved by homeschooling my kids?
No uniform costs – It can cost upwards of $500 per student for uniforms and school shoes per year.
No tuckshop/canteen money – saving up to $50 per week per child if you don't pack a lunchbox.
No school fees – depending on state or private school, this can be thousands of dollars per year per student.
Example of typical school costs for a student in a Private school per year.
*This estimate is based on my research in Australia at a private catholic school for 1 year. The cost is approximate and only as a guide.
School Fees per annum – $ 11,000
School Uniform – sports x 1 and regular uniforms x 3 – $800
School books and stationary $ 350
Laptop purchase $900
Camp & excursion fees are $600
Tuckshop – 1 x per week @ $10 = $400pa
TOTAL COST $ 14,050 per child
In addition, there may be extra costs should the student require public transport to and from school.
So if you have more than one child attending private school you are up for a significant amount of money per year.
So what is the real cost of homeschooling or distance education for your child?
This expense is largely dependent on your choice, your lifestyle and your financial budget. So it can be simple or extravagant.
What I will say is that no matter the cost, the benefits and impact that the homeschool lifestyle will have on your child/children and family will be Priceless. This I can guarantee.
And in addition, you will never have to iron a school uniform ever again…Win-Win situation for you and the kids !!
No pay but plenty of perks
Written with love & kindness
Ursula
Useful Additional link
For a limited time – I'm offering massive discounts for any first-time purchase. Use code ( first20off ) at checkout.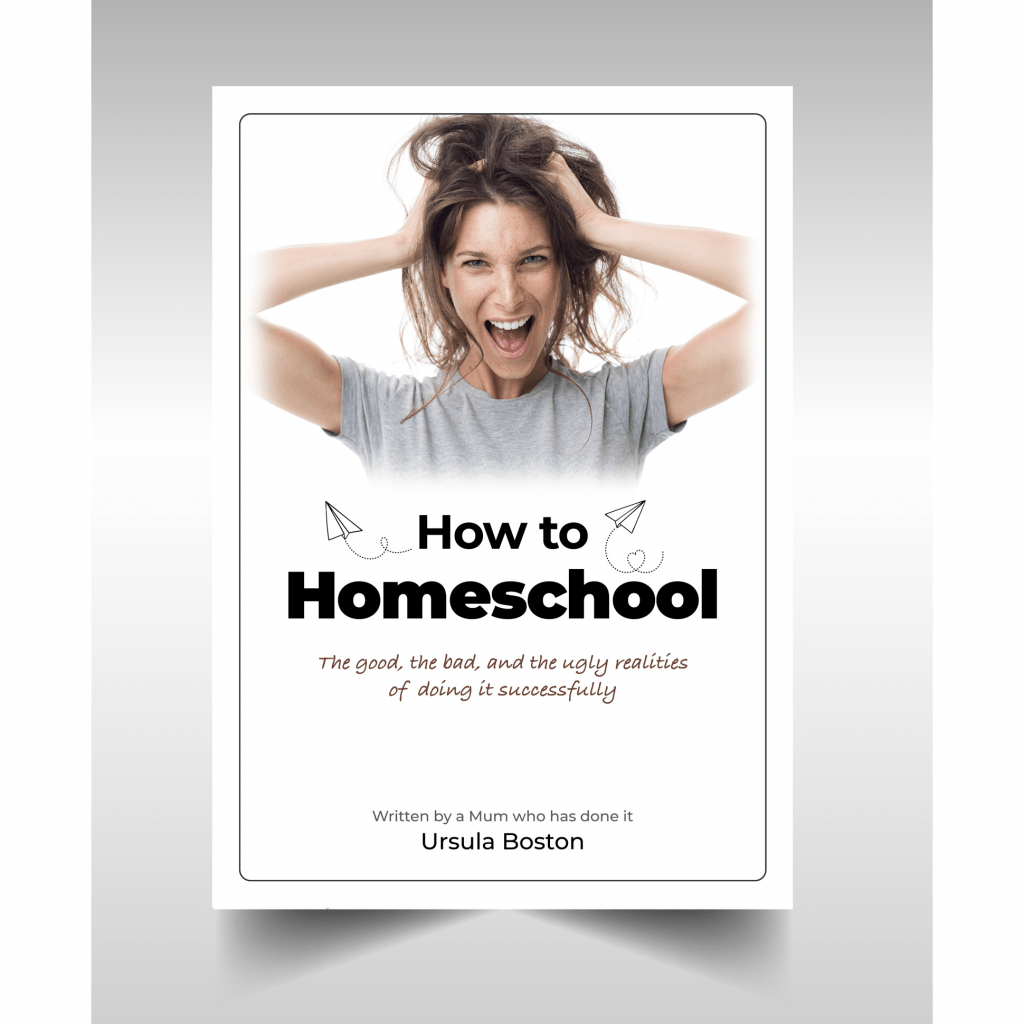 How to Homeschool – The Good the Bad and the Ugly Realities of Doing it Successfully
This is the book I wrote to my younger self about doing it successfully. Take it from someone who has been there.
It is everything I have learned from my 18 years as a full-time educator, mum, and housewife.
It is everything you need to get started.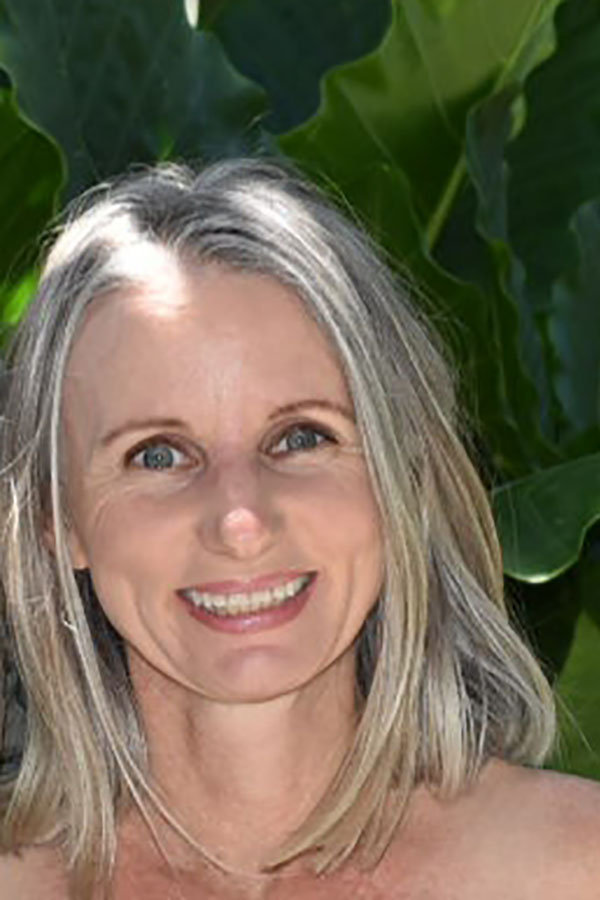 About The Author
My name is Ursula Boston. I've been educating my daughters as a proud homeschool mum for nearly 20 years. Alongside managing our household and small business from home.
If you want to learn how to do this from someone who has actually done it. Twice! I will show you HOW.