If you reading this you may just be an inquisitive parent that wants to learn a bit about the realities of homeschooling or perhaps you have already made the decision to homeschool your kids.
Either way, you need to read this. It really does not matter the "why" you want to homeschool but rather the "How " to homeschool that is important.
I believe that these tips will guide and help you, your family and your kids to navigate this alternative path.
1) Escape the Replica Classroom Feel
If your teaching at home it's the perfect environment to make learning feel comfortable. It's not necessary to replicate a classroom. Learning can be done in the kitchen or outdoors under a tree. Make it fun.
Part of the reason most kids want to be homeschooled is to escape the classroom.
Homeschooling gives us the freedom to create our own personal learning environment. So discuss the atmosphere you would like to create with your kids and make an authentic space to feel relaxed, safe and ready to learn and have fun.
2) Define Family Priorities
It is important to discuss as a family, the motivations behind choosing this style of education and lifestyle. Be specific and set goals.
Perhaps you need more freedom for travel, flexibility with learning pace, or more quality time spent with your kids or you just want simplicity in your life. Whatever the reasons ensure that you make a conscious plan to ensure that these priorities are met.
3) Be Confident & Calm
Fake it till you make it. Like starting any new job the first few weeks may be a little overwhelming. You have suddenly shifted roles to now becoming your kid's home tutor.
It's a big responsibility that requires a load of effort on your part. But you can do it !! I suggest that being organised is a key component to feeling confident As is lowering the high expectations of yourself and just ease into the transition.
You are in no hurry, you have freedom to do this your way and you have no time restraints except what you place on yourself. And remember your kids will follow your lead. If you are feeling stressed or anxious so will they.
Be positive, be fun and everything will be OK !!
4) Be Flexible
One of the great perks of homeschooling the kids is the flexibility it allows in your lifestyle. Take full advantage of this freedom. Don't get bogged down in setting strict schedules and routines. You have the luxury of autonomy, freedom and time.
If you or the kids are having a bad hair day and things are a little hectic, just relax and take a break or take the day off. You have 7 days in a week to get things done.
The kids are not in school mode 8 am-3 pm Monday to Friday anymore. Freedom and flexibility are your friends.
5) Slow & Steady Transition
Longer at school = longer to adjust. Be mindful that your kids are transitioning from a spoon-fed environment with limited autonomy and a fairly rigid schedule, into the unknown.
Now that has to be a bit scary, especially when Mum has now been promoted to Teacher. So… Be kind to each other and allow for a slower pace to adjust. Lower expectations and heighten encouragement.
I guarantee you will find a natural rhythm and schedule that you will all feel comfortable with. Set some goals each day and work towards reaching them. If any issues arise be sure to address them promptly and move towards a positive change.
6) Go & Do
Go out and be free. Being actively involved and enjoying life the best way you can is an opportunity to gather different experiences and make meaningful memories.
All this instead of being trapped in a classroom or in our jobs. Take the kids to art galleries, try and cook new foods, travel to unknown places, visit a dairy farm, and swim with dolphins. This list is endless.
Allow yourself and your kids to do amazing things with all this extra available time that you have with each other. Living life to its fullest is the greatest learning of all.
7) Nagging Negatives
There will be times when you start to feel overwhelmed with all these negative thoughts. It is completely natural especially when you are first starting out.
The same applies to your children when transitioning into this new way of learning. The best advice I can give is for every negative thought, think of at least two good thoughts about homeschooling and the opportunity it brings.
Eventually, you will start feeling extremely grateful and the negative thoughts will become lesser and further between.
8) Create Harmony in the Home
Harmony is something we all aspire to in our lives. To get rid of the unnecessary stress. So the best way to create this is to essentially be grateful for the opportunities that homeschooling allows.
The freedoms, the flexibility and the extra time spent with your child(ren) at home. Keep the atmosphere positive, and create joy in the simple things you do as a family. Play calming music, burn lavender soy candles, make learning playful and encourage open communication with each other without judgement.
Remember that the days may be long but the years are short. Before you know it the baby you held in your arms for the first time will be waving goodbye as they drive away.
9) Research State Legal Requirements
This is essential to investigate before you make the decision to transition. States and territories have different legal requirements that must be adhered to. It is not illegal to homeschool but it is illegal to deprive a child of education.
You must inform the school that your child currently attends of your intention to homeschool then register with the relevant education authority to notify them of the change if you are planning to transition.
10) Chose Curriculum Wisely
Now this is a huge decision and it comes with 2 main options. Firstly you can enrol in a Distance education that provides all the subjects for selection, both compulsory and elective or you can choose to select your own subject topics and content.
This is purely a lifestyle preference and both have pros and cons. The latter in my opinion gives far more freedom of choice however is more time-consuming in the planning. The choice is yours but investigate this thoroughly.
My Final Thoughts
The transition from a traditional style of education to that of homeschooling can initially be a bit of a culture and lifestyle shock. It is important to remember that everything that you try that is new, will bring challenges.
All new things we learn are hard at first and they gradually become easier. Persistence is important, as is creating a routine. Routines become habits and habits create less procrastination and less effort.
Hence our days become less about decisions and stress and focus more on gratitude and enjoying the moment.
As a parent homeschooling your child, it is important for you to remember that this transition will have effects on all areas of the family dynamics and the lifestyle that you share.
My one main piece of advice is to keep open communication with each other. Discuss concerns and problems. Be forthcoming with expectations and performance. Communicate without judgement and be firm with boundaries.
Your household and lifestyle will be forever changed. However, change brings opportunity. So hopefully it will become a change that brings a newfound joy within your family and the memories you create together.
With love & Kindness
For a limited time – I'm offering massive discounts for any first-time purchase. Use code ( first20off ) at checkout.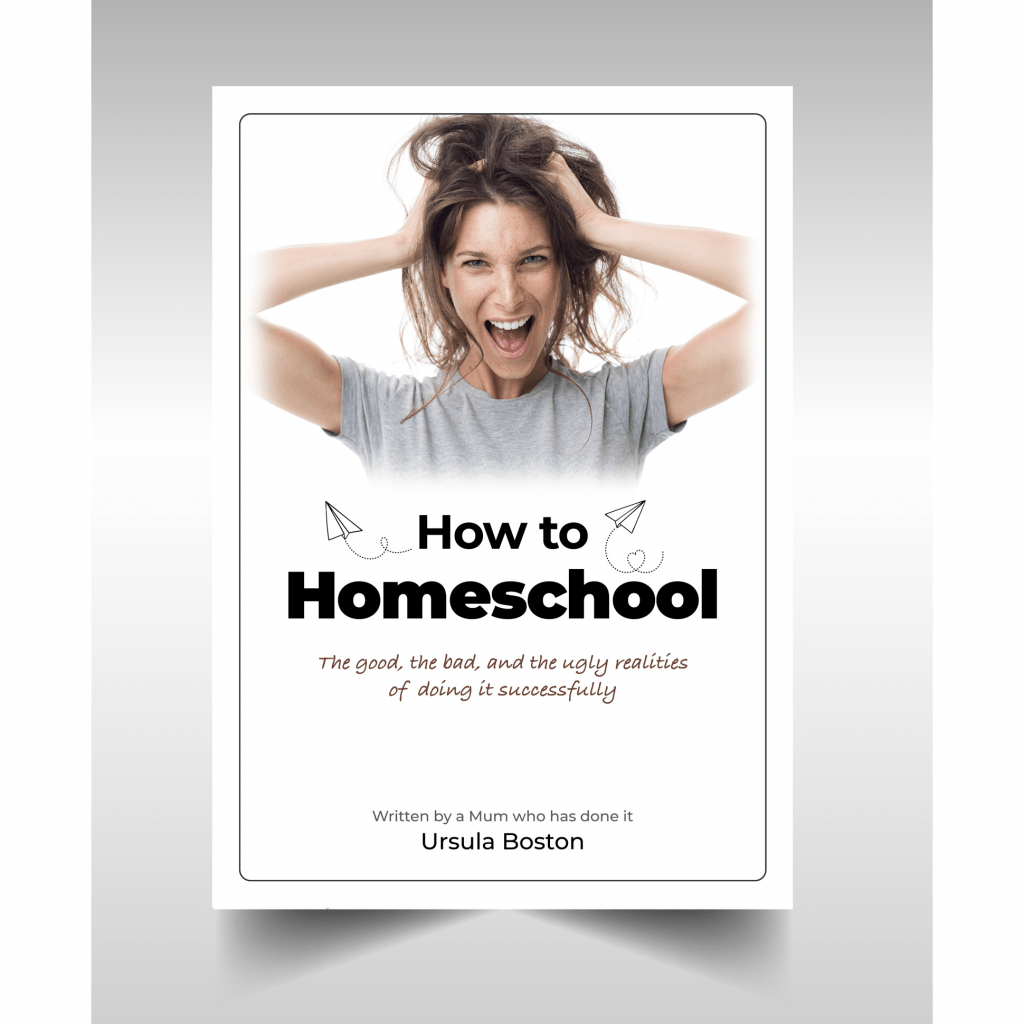 How to Homeschool – The Good the Bad and the Ugly Realities of Doing it Successfully
This is the book I wrote to my younger self about doing it successfully. Take it from someone who has been there.
It is everything I have learned from my 18 years as a full-time educator, mum, and housewife.
It is everything you need to get started.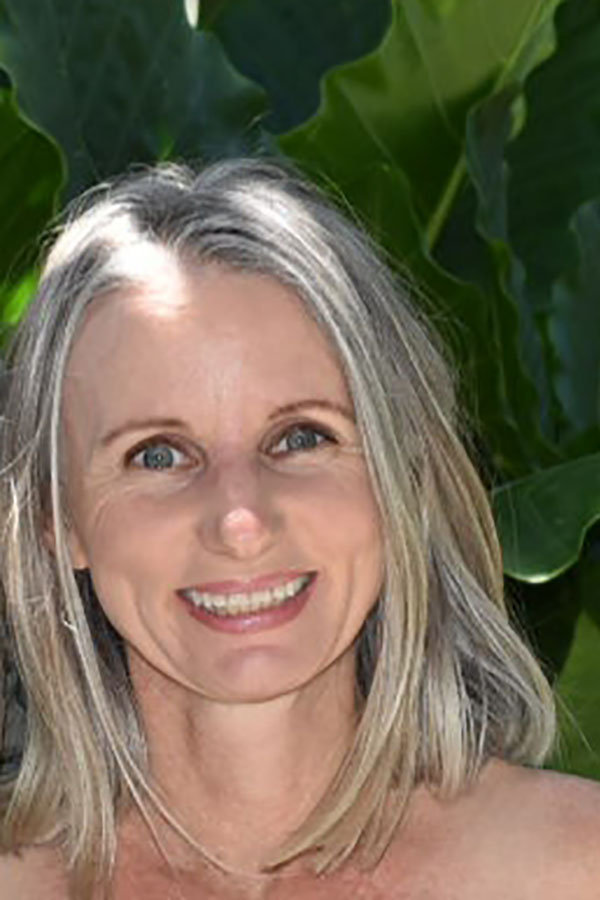 About The Author
My name is Ursula Boston. I've been educating my daughters as a proud homeschool mum for nearly 20 years. Alongside managing our household and small business from home.
If you want to learn how to do this from someone who has actually done it. Twice! I will show you HOW.